Acropolis 1991 - T-Shirt (Limited Edition)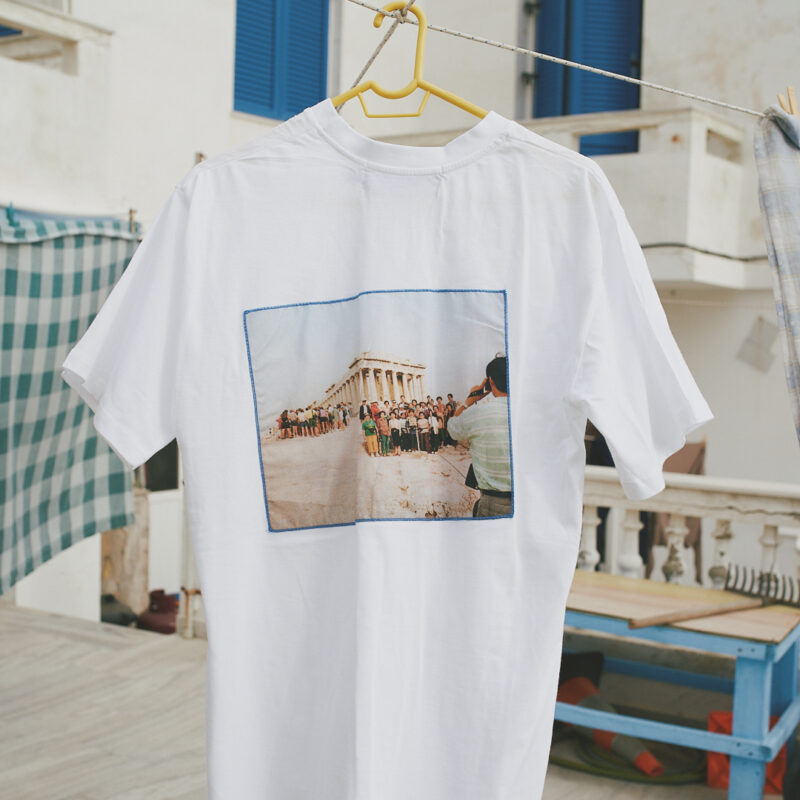 MotherlandDMB presents Martin Parr
All T-Shirts are limited edition (500pcs) and come with a certificate.
Produced in Greece, 100% Cotton.

Parr's main subject throughout his long career has been exploring all kinds of leisure activities. These include tourism and beach life around the world for which he is so well known. This small and tight show, shows some of the key images from the two projects, "Small World" and "Last Resort" many of which have become iconic images. This is Parr's first show in Greece for over twenty years, and what better place to show it than the Isle of Patmos, one of Greece's most beautiful and mystical islands.

Alongside the exhibition there will be a product range inspired and designed with images from Parr's Beach adventures, the products include a limited edition of 500 beach bags, 500 beach towels, available with three different image choices and 500 T-shirts featuring unique image designs. All the products have been manufactured in Greece using Greek materials. The products will only be available from the MotherlandDMB space in Patmos this summer.